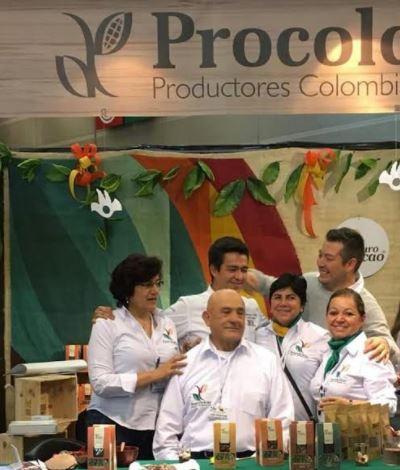 PROCOLCACAO approaches its third year of age. The company was formally established in Bogota – Colombia in September 2011, the impetus and entrepreneurship of some people dedicated to the study and understanding of the cultivation, harvesting, processing and marketing of cocoa in Colombia and the world.
With this effort PROCOLCACAO has begun a lasting relationship with different producer organizations throughout the country, with whom she maintains a working agreement type "win win" in which cocoa producers of high quality and excellent qualifications receive higher prices for their product and have additional commercial advantages. They highlighted in this context producer organizations in the departments of Santander – municipality of El Carmen – Arauca – Saravena – and more recently in the basin of Cauca Patia River. Over time it is expected to join the business model PROCOLCACAO producers of Cundinamarca, Boyaca and southern Bolivar and eventually parfticipe the vast majority of cocoa from Colombia. Before 5 years it is expected to work with a total of 3,500 producers.
Approaching its third year PROCOLCACAO firm expects to start export business markets that allow privileged place in excellent grain produced in Colombia. Already today successfully participates in the national cocoa market offering a product of extra quality, from which has managed to select buyers who recognize the quality and pay premium prices differentiated operating on behalf of the producer. It seeks to conquer the foreign market, with the hope that the benefits of price differential promote the improvement of the quality of life of farmers and the modernization of post-harvest processes, which are the foundation of quality.